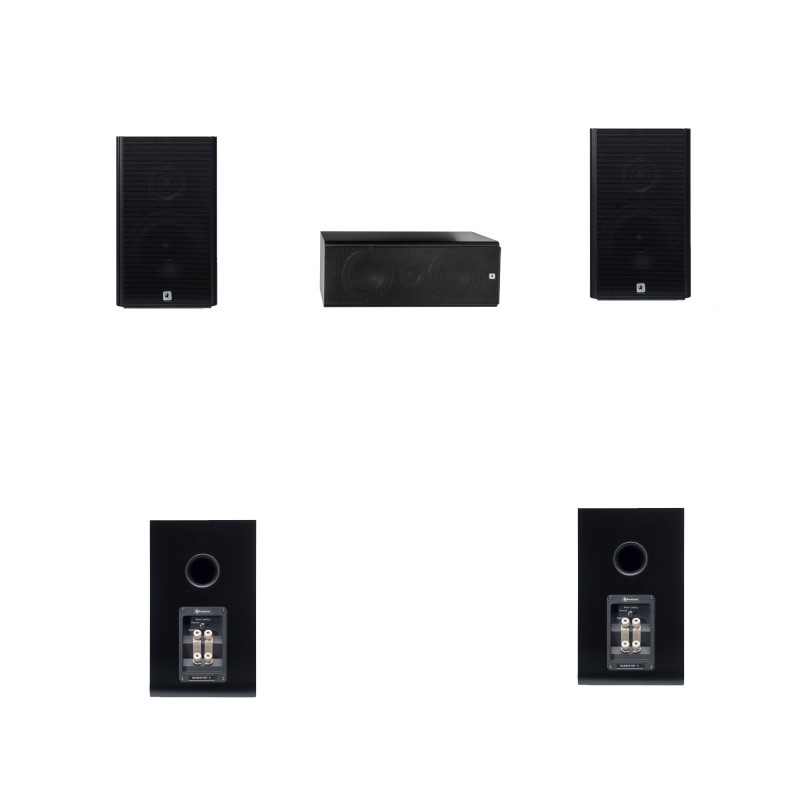 
2 Pair BLSv2/1 LCRv2
SAVE $599 OVER REGULAR PRICING
If you are looking for a 5 channel system, you're in the right place. This system focuses on smooth, pure playback of any material above 50Hz. We designed the BLSv2 and LCRv2 to work seamlessly together allowing for you to disappear in the sound stage and become enveloped in the content of your choice. Add a subwoofer, and you might never leave the couch!
This system is perfect for those of us that can't find it palatable to part with tens of thousands of dollars for a quality 5 channel system. Add a subwoofer to this combo for an ultimate in home experience.
Designed for modest rooms, and for those who value sound quality, and price per performance, above all else. 
If you're in a medium sized room, rather than something more modest, check out our bundle with 3 LCRv2s for the front stage and a pair of BLSv2s for the rear! Same great speakers, same great sound, but with increased efficiency across the front stage by using all LCRv2s!
The BLSv2 specs and product listing can be seen here
The LCRv2 specs and product listing can be seen here