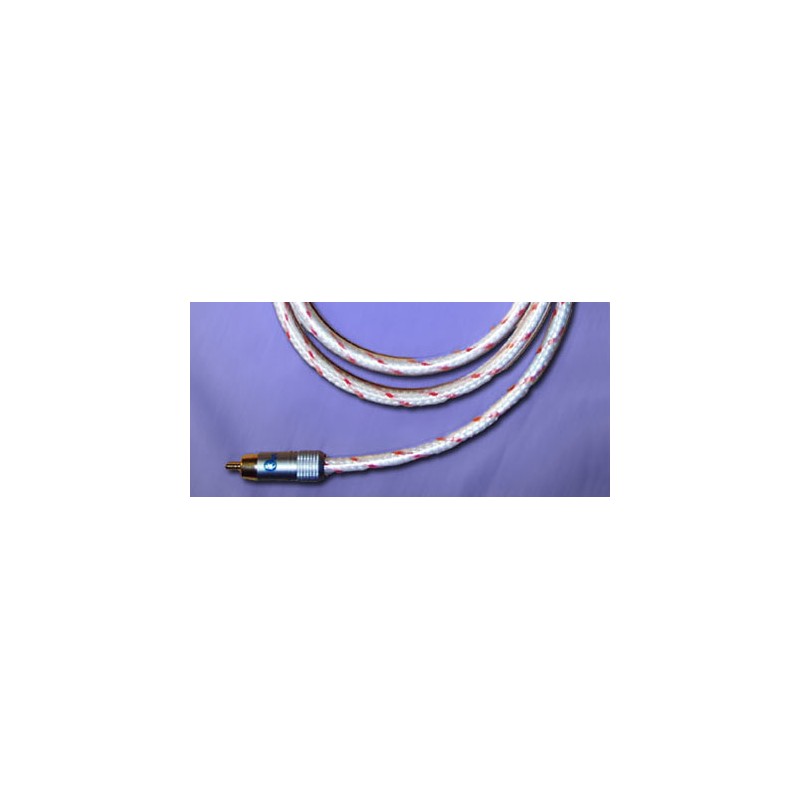 
PSC Digital Coax Cable: 3.5m
Pure silver coax cables at an unbelievable price. Beyond their construction and technology, the additional benefits of the PSC are their length and price. Outlaw PSC cables are priced substantially below competitive pure silver coax cables.
Outlaw Audio's PSC interconnects are Pure Silver Coax, using the ultra-pure, highly refined pure silver for their center conductor. Unlike many competitive products that are silver coated copper, our PSC interconnects are 100% pure silver, insuring that high connectivity is maintained from the very lowest frequencies to the very highest. 
Our commitment to quality interconnect products extends beyond the cable itself to the use of custom designed connections that were specially engineered for the 75 ohm impedance. These heavy duty, impedance-specific connectors are significantly different from the off-the-shelf RCA connectors designed for audio use that are found in mass-market products. By maintaining true 75 ohm performance from end to end our PSC interconnects are the perfect match not only for both composite and component video applications, but also for digital audio interconnections.
As with all Outlaw interconnects, sold construction, the use of silver content solder and high quality, color coded connectors complete the package that makes them an incredible value.